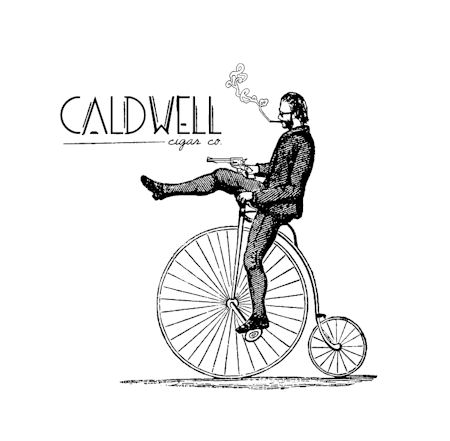 Caldwell Cigar Company was founded by Robert Caldwell in 2013 and launched a trio of artistically-geared cigars in the spring of 2014. The company thrives on modern and unorthodox presentations, focusing primarily on nuanced, Cubanesque smoking experiences.
Originally, Caldwell's lineup consisted of only three cigars: Eastern Standard, The King is Dead, and Long Live the King. Each of these lines were made at the Tabacalera William Ventura factory in Tamboril, Dominican Republic. The cigars, collectively known as the "Caldwell Collection," boasted unusually specific blending details on the cigar's boxes, including highly aged and rare tobacco vintages throughout.
In recent years, Caldwell has branched out, working with many other factories in diverse regions, such as Camacho's Diadema Cigars de Honduras factory in Danlí (Blind Man's Bluff), Ernesto Perez-Carrillo's Tabacalera La Alianza factory in Santiago (Anastasia), Drew Estate's La Gran Fabrica Drew Estate factory in Estelí (All Out Kings), and A.J. Fernández's self-titled factory in Estelí (The T.).
Launched in 2014
Named for company founder Robert Caldwell
Successor to Caldwell's first cigar company—Wynwood Cigars
Partners primarily with the Tabacalera William Ventura factory in the Dominican Republic
Known for artistic and highly unorthodox cigar packaging and presentations
Primarily mild to medium-bodied smoking profiles
Frequently partners with new factories in diverse regions to offer a wide range of smoking profiles
Offers many high-profile collaborations (Drew Estate | Room101 | AJ Fernandez | and more)
Dominican Republic
Country